Parramatta's homeless offered temporary accommodation
An outreach drive will offer homeless people the chance to take up a crisis accommodation and eventually a permanent pillow. The drive has kicked off in western Sydney's homeless epicentre.
As the winter chill creeps in, a two-week outreach drive that will give homeless people the chance to take up temporary accommodation has started in Parramatta with the aim of giving the disadvantaged a permanent bed. The state government is joining forces with Parramatta police, charities including Parramatta Mission and the council to approach the homeless in the CBD, including those at Centenary Square and the train station concourse.
The Communities and Justice Department will work with organisations such as Uniting, which will dispatch patrols until May 27.
Homeless people will be offered crisis accommodation and then linked with services to help with employment and health.
At Centenary Square on Monday, NSW Families and Communities Minister Natasha Maclaren-Jones said the number of homeless people across the state had decreased over the past two years by over 50 per cent.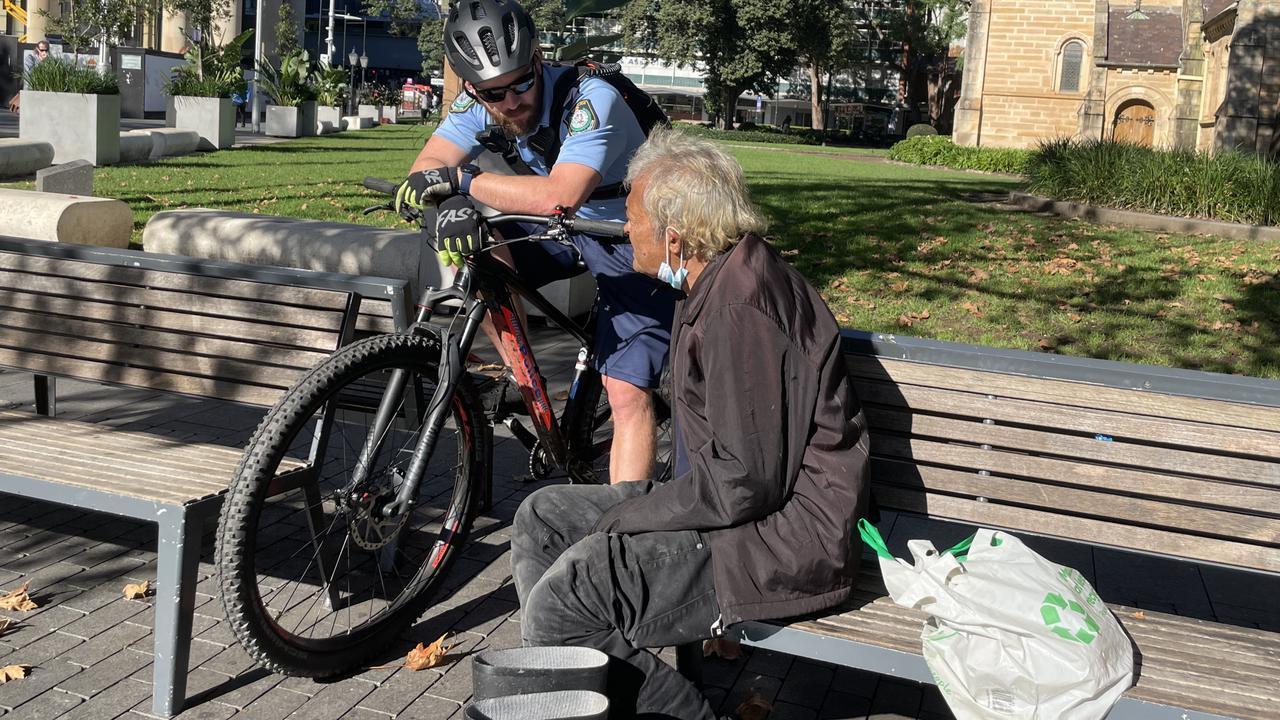 "I think a lot of it comes down to that outreach — being able to engage with the person sleeping rough, bring them into the system so that they're getting somewhere safe to stay but then working with them by providing that support,'' Mrs Maclaren-Jones said.
Parramatta state Liberal MP Geoff Lee said the outreach program had promising results.
"The last time we did a program like this it was three or four years ago and we housed 28 people and, in fact, 22 of those people continued on after six months,'' he said.
"Sometimes people aren't ready to move into a home so this is an opportunity to give them a whole wraparound service to support them into crisis accommodation and find them long term housing solutions.''
However, Parramatta Lord Mayor Donna Davis said February figures did not include the "hundreds" of couch-surfing individuals that were left without permanent homes because of the Covid pandemic.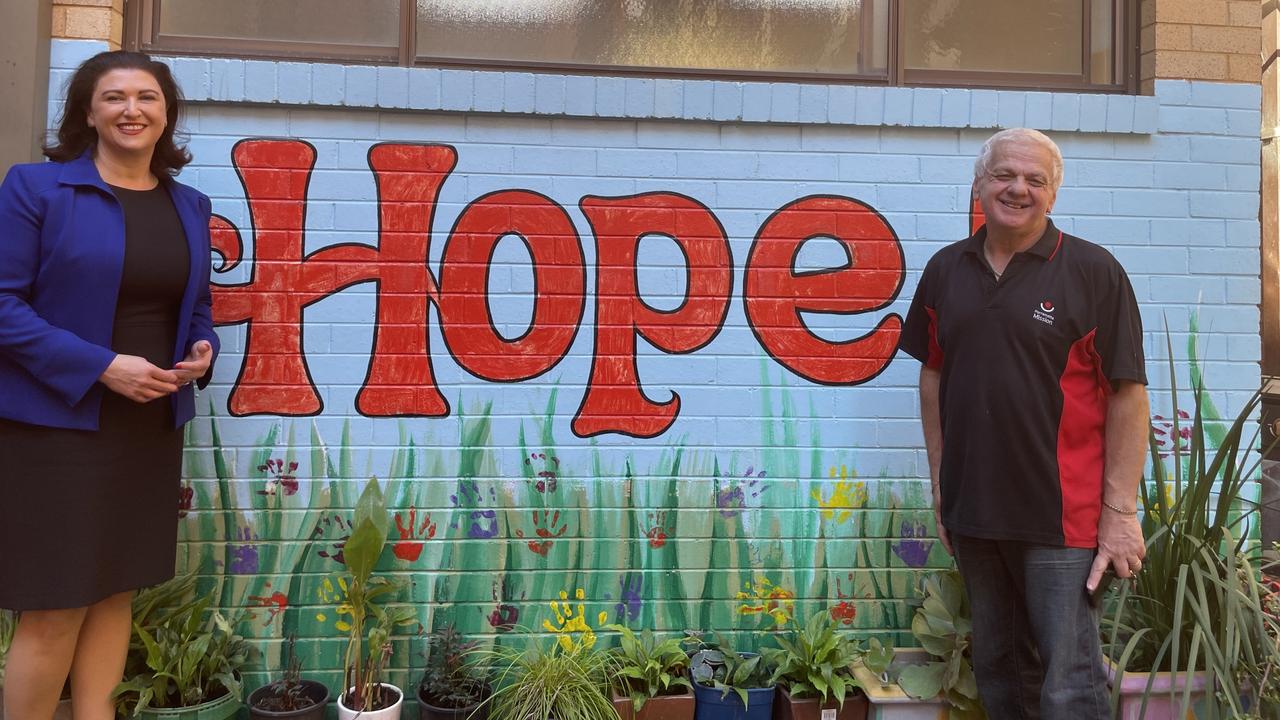 Family and Communities Minister Natasha Maclaren-Jones and Parramatta Mission drop-in co-ordinator Paul Moussa.
"While this project isn't necessarily geared towards those particular people I think it's important that we actually address their needs as well because they are people that have struggled as a result of Covid and other consequences,'' she said.
Parramatta Detective Chief Inspector Thomas Barnes recognised the larger portion of Sydney's homeless in Sydney's second biggest CBD.
"It's not just the traditional homeless person sleeping rough but their children sleeping in the car because they're escaping violence,'' he said.
"A lot of these people are desperately in need of support and understanding.
"Police are out 24/7 driving around seeing these people, engaging with these people so it's an important part of our business.
"At the same time so too is looking after the CBD and all of the business owners here and making sure that they are being supported so we need to strike a delicate balance between public safety and helping people in need.''